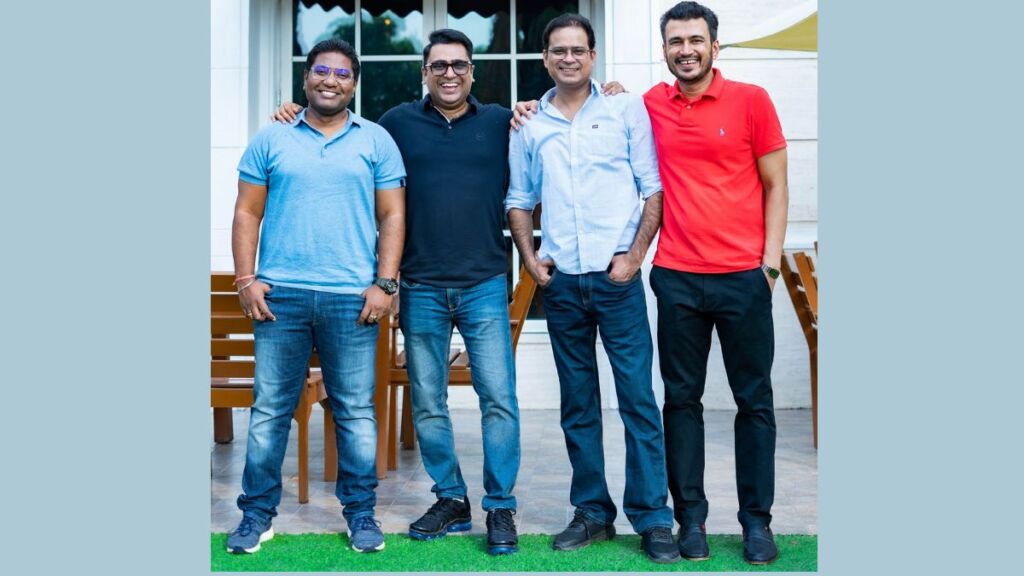 Kumar Saurav (Head – Global Mobile Business), Delphin Varghese (Co-Founder & Chief Business Officer), Aditya Jangid (Founder & Director) and Abbhinav R Jain (Co-Founder & Chief Operating Officer)
New Delhi (India), May 2: The digital marketing segment has witnessed a tremendous upsurge in the post-pandemic era. But the digital sphere dominated almost every aspect of our lives well before the covid hit us. The proliferation of digital channels has given rise to better connectivity fostering spectacular customer experiences. This has, in turn, compelled brands to rethink their digital marketing strategies to cater to the ever-changing consumer expectations.
AdCounty Media, incorporated in 2017, was the brainchild of four prudent visionaries, namely, Aditya Jangid (Founder & Director), Abbhinav R Jain (Co-Founder & Chief Operating Officer), Delphin Varghese (Co-Founder & Chief Business Officer) and Kumar Saurav (Head – Global Mobile Business), who left no stone unturned in tapping into the digital marketing dimension with a crystal-clear objective of creating unparalleled impact, creating a win-win situation for both brands and consumers; and implementing strategies that amplify monetisation and growth.
With a discrete focus on performance marketing, AdCounty Media leverages state-of-the-art technology and a programmatic approach to connect brands to their ideal audiences and drive optimal results. With innovation at its core, AdCounty Media achieved several significant milestones in 6 years which speak volumes about their unrivalled expertise in the digital ecosystem. AdCounty kickstarted its journey as a premium web and mobile-centric digital marketing company. It gradually spread its tentacles globally and began catering to clients based out of Singapore in 2018. A year later, the firm incorporated performance marketing services and offered 360-degree ROI- focused advertising solutions to their clients. In 2019, the company branched out into Indonesia, UAE, Germany, Romania and Brazil, expanding its global digital footprint. In 2020, they launched an indigenous live-streaming app that gave a platform to individuals to showcase their talents and be part of an ever-growing community.
The digital marketing organisation that clocked a 2X revenue last year hosts a diverse client base of over 20 countries with bases in India, Singapore, UAE, Indonesia, South Africa, Germany and Romania and is working towards expansion in LATAM and Russia to create an indelible mark in the digital marketing realm. The clientele encompasses sectors like gaming, e-commerce, lifestyle, finance, utility brands, leading BFSI, education and FMCG. AdCounty Media has an unparalleled product catalogue comprising an indigenous live-streaming platform, cache cleaner and scanner applications. Besides, its rich website inventory is a haven for advertisers who are on the lookout to reach the proper set of audiences for their products/services.
AdCounty bagged the prestigious Business Leadership Awards for 'Digital Media Team of The Year' in 2022, showcasing an exemplary model of proficiency in the digital market arena. A firm that grew to 5 to 70+ globally is the perfect testament to infallible team management skills, which rest on an employee-centric foundation. The firm is on track to hire 150 professionals this financial year, with a 75% quote reserved for those handed pink slips in the funding winter layoffs at startups in India. The company's goal of diversifying into sectors like programmatic advertising and in-house DSPs is the driving force behind this decision.
If you have any objection to this press release content, kindly contact pr.error.rectification[at]gmail.com to notify us. We will respond and rectify the situation in the next 24 hours.