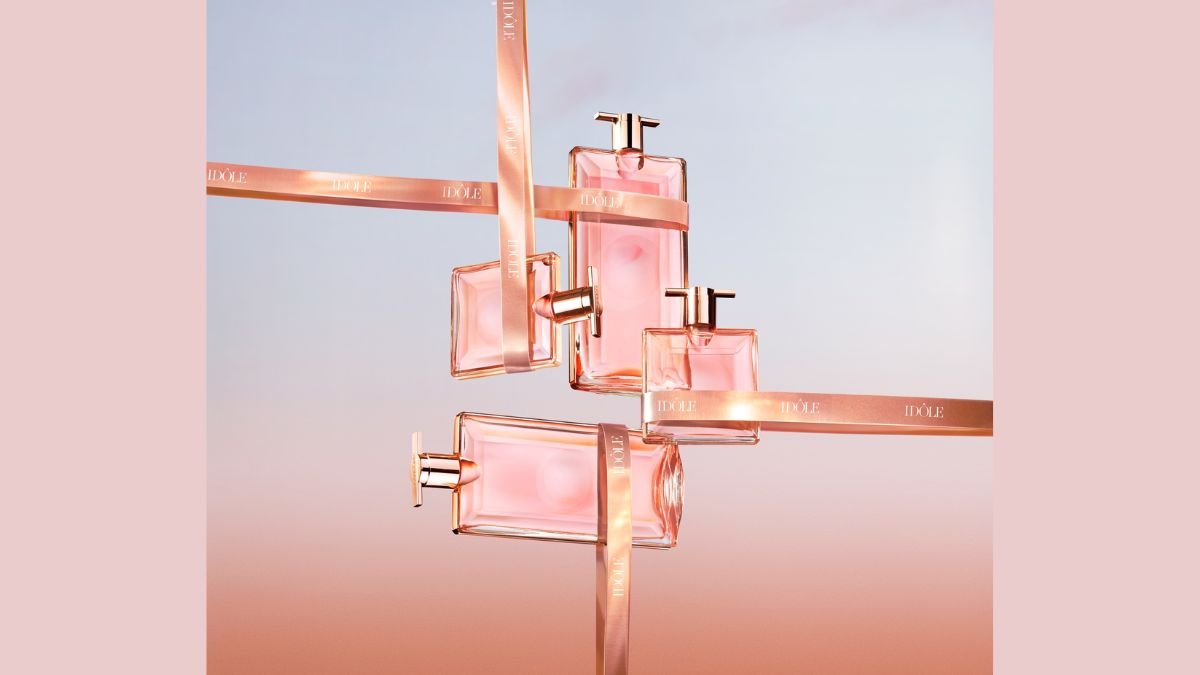 New Delhi (India), August 5: Lancôme, one of the world's leading beauty brands, recently launched the extraordinary fragrance, Idôle in the vibrant and diverse market of India. With its unique blend of cleanliness, freshness, and floral notes, Idôle captures the essence of elegance, inviting women across the country to embrace their individuality and seize the day. As a trailblazing brand in the beauty industry, Lancôme has consistently pushed boundaries and set new benchmarks
 for excellence. Idôle, the latest addition to their olfactory repertoire, perfectly embodies the brand's commitment to innovation, grace, and empowering individuals to embrace their authentic selves. Speaking to women across all communities and backgrounds worldwide, Lancôme presents a resolutely feminine campaign that sheds unprecedented light on the remarkable Zendaya. As the bold and fearless ambassador of Idôle, Zendaya personifies the modern spirit of the fragrance, radiating strength and determination. In a powerful film directed by Jessy Moussalem, a wild and poetic quest unfolds, capturing the raw emotions and intense energy of a movement led by Zendaya, extending far beyond her.
Joined by three women from different directions and landscapes, they symbolize the impact of Idôle, uniting women worldwide and urging them to come
 together. Alone at first, they become an unstoppable force of change, conquering the world and shaping a better tomorrow. This captivating campaign captures the very essence of Idôle—now is the time to join the ride, united together.
 
 A Symbolic Design:
The Idôle bottle is not just a marvel of technical achievement but a powerful symbol. At a mere 15 mm thick, it stands as the slimmest bottle in the world to date, emphasizing its geometric structure and ideal proportions. Designed to be easily handled, the bottle effortlessly fits in the hand, its sleekness becoming familiar instantly. With glass surfaces so thin, it seems as if the fragrance is suspended in the palm, creating a magical and unforgettable sensation. The Idôle bottle represents boldness, determination, and commitment—a blank page ready to be filled with infinite possibilities and dreams. Its timeless appeal ensures it remains impervious to fleeting trends. 
The Creation of Idôle, A Feminine Adventure:
Idôle is the collective creation of three exceptional female perfumers from three different continents: Shyamala Maisondieu, Nadège Le Garlantezec, and Adriana Medina. United by their passion for fragrance and their desire to craft a universal addiction, these perfumers combined their unique talents to create the original clean accord that defines Idôle. Shyamala Maisondieu's profound connection with nature influenced the radiant floral heart of the fragrance, where the proportions of various roses and jasmine converge to create a natural glow. Nadège Le Garlantezec's meticulousness and adherence to perfumery traditions enabled her to find the perfect balance between patchouli and musks, resulting in Idôle's lingering, full-bodied white chypre scent. Adriana Medina's sparkling and spontaneous personality shines through in the fragrance's opening allure, where invigorating bergamot enhances the juicy accents of
 a pear note. This close-knit collaboration birthed the first clean floral chypre on the fragrance market—a universal addiction created by women for every woman.
 
 Pricing | Availability | Campaign:
Idole Eau De Parfum 25ML – INR 4,000
Idole Eau De Parfum 50ML – INR 6,500
Idole Eau De Parfum 100ML – INR 9,500
The launch campaign will see Lancôme strategically partner with key opinion leaders across the country along with tapping into the Lancôme Idole Tribe – a community of bold, fearless women across various genres who are trailblazers in their own right. In August, Lancôme hosts an event in Mumbai, bringing together content creators and the press for an immersive experience into the world of Idole. In addition, Lancôme will also be supported by strategic media partnerships that include OOH advertising, mall takeovers, digital displays and signages in Mumbai, Delhi, Noida, Gurgaon and others. With the launch of Idole, Lancôme will see a wider distribution in several doors across retailer, pan India.
About Lancôme:
Founded in 1935 by Armand Petitjean, Lancôme is today established in more than 163 markets. Convinced that happiness is a powerful source of beauty, Lancôme aims to inspire women to shine from the inside out by providing the best of fragrance, skincare, makeup and cosmetic services in terms of quality, science and efficacy. Throughout the years, Lancôme spreads its vision of French spirit and elegance combined with major innovations allowing Lancôme to become the leading luxury beauty brand in the world.
If you have any objection to this press release content, kindly contact pr.error.rectification[at]gmail.com to notify us. We will respond and rectify the situation in the next 24 hours.